Speaking
From research to sketchnoting to user experience, Veronica speaks on a variety of topics at events across the U.S.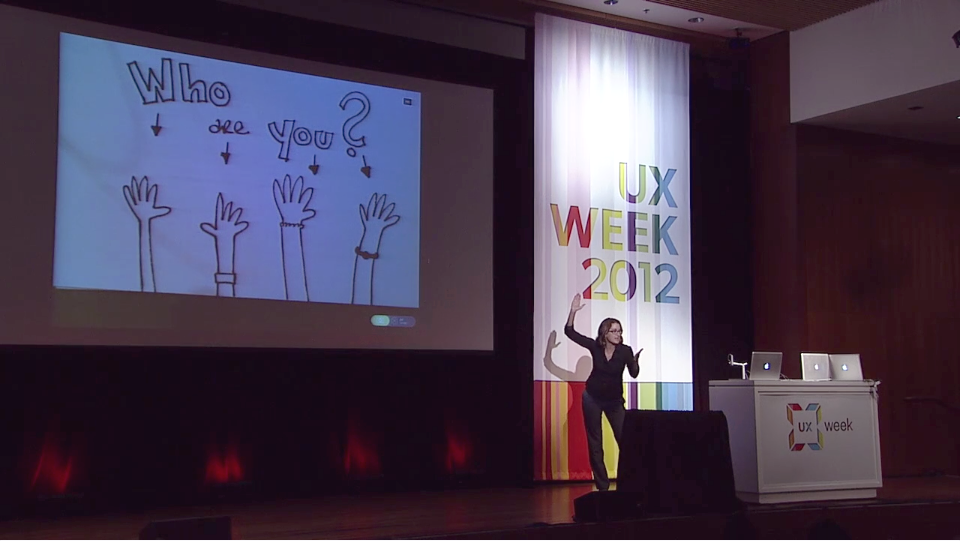 A Nicer Kind of Interrogation
Whatever your role at your job, you need to ask questions. Veronica invites everyone to take the lessons she's learned from user experience research and apply them to their everyday conversations.
Presentations
The Self-Aware Researcher
UX research can be difficult and a bit scary. In this presentation, Veronica encourages researchers to take control of their growth.
Presentations
Introduction to Sass
Sass brings superpowers to CSS. Veronica walks through the most basic and important features of Sass, and then explains their place in the big picture.
Presentations
Sketchnoting
Inspired by the sketchoting of Binaebi Akah and Mike Rhode, Veronica has spread the word about how and why to start taking these visual notes during presentations.
Presentations
Publications
Community involvement
User Experience Design
From mobile design to sketching as a process, Veronica speaks on a variety of user experience design topics.
Presentations
Guest lecturer at Intermediate Web Design at the Art Institute of Washington, with instructor Patricia Kruep, 17 November 2014: Fluent UX Sketching
Guest lecturer at User Experience Design at the General Assembly, with instructors Jennifer Romano Bergstrom and Sree Anirudh Bhandaram, 10 November 2014: Fluent UX Sketching
Discussion at Mobile UXCamp DC 2013, 14 September 2013: Native App Reviews — Bring your App! with James Melzer
Guest lecturer at Information Architecture & the User Experience at the Graduate School, with instructor Thom Haller, 2 May 2012: Sketching and User Experience
Guest lecturer at INFM 702 Users and Use Context at the University of Maryland, with instructor Vera Rhoads, 18 April 2013: Sketching and the User Experience (Program website)
Research in Rwanda
After spending 13 days moderating interviews and usability tests at teacher training schools in Rwanda, Veronica presented three stories to inspire any UX researcher.
Presentations
If you would like a Word, PDF, or Pages version of my resume, please send me a note.